The Association would like to formally congratulate the Darlington Volunteer Bush Fire Brigade on the launch of their over 75 year history book.
Authored by Darlington local Cliff Burns in conjunction with the Darlington History Group, as well as many of the past and current Darlington Brigade members, including long standing member David Hughes, the entire community have freely given their time and energy to make the book possible. The history of the brigade now being accumulated in a full colour, 84-page A4 book that contains a collective of information and images from the years 1942 through to 2020.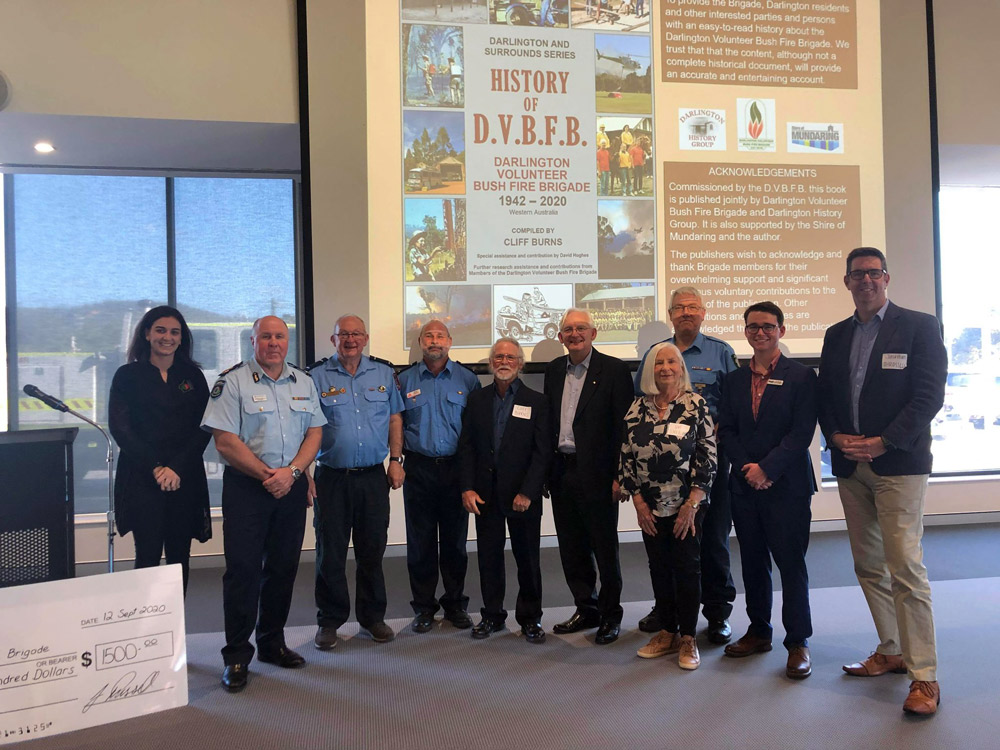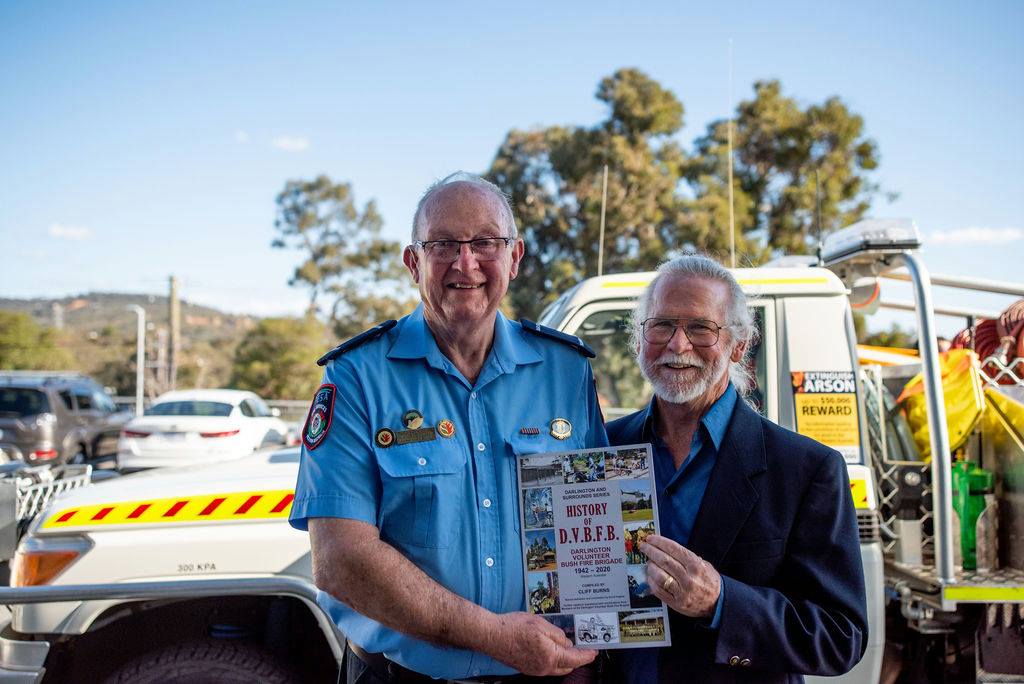 The Darlington Brigade publicly launched the book at a community event on Saturday the 12th of September, with attendees including representatives from the Shire of Mundaring, CEO Jonathan Throssell, Deputy President Jason Russell, Val Shiell the Darlington History Group Chairperson, Member for Kalamunda Matthew Hughes MLA, Fire and Emergency Services Commissioner Darren Klemm, and a representative from the Association.
As well as the author himself Cliff Burns, Darlington VBFB Chairman Eric Baldock, Publication leader and major contributor David Hughes, and many other members from the community including past and present Darlington VBFB members.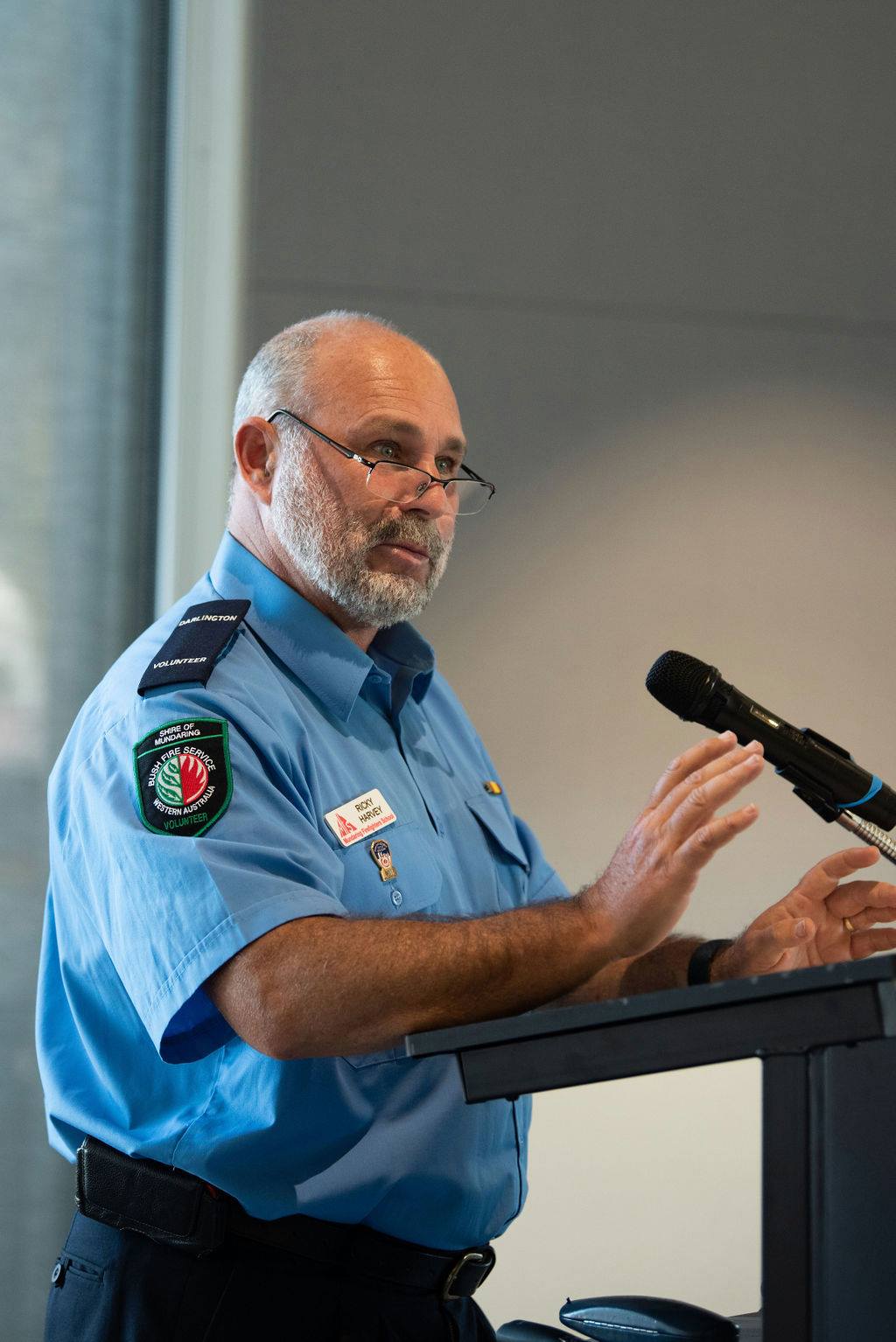 The Association would like to extend a special mention to the Immediate Past Captain and Master of Ceremonies Ricky Harvey for inviting us to the event and coordinating such a successful afternoon.
The book is now available to purchase from the Darlington Volunteer Bush Fire Brigade directly for $25: https://www.facebook.com/DarlingtonVolunteerBushFireBrigade
Images: Littlehill Photography (https://www.littlehillphotography.com.au/)