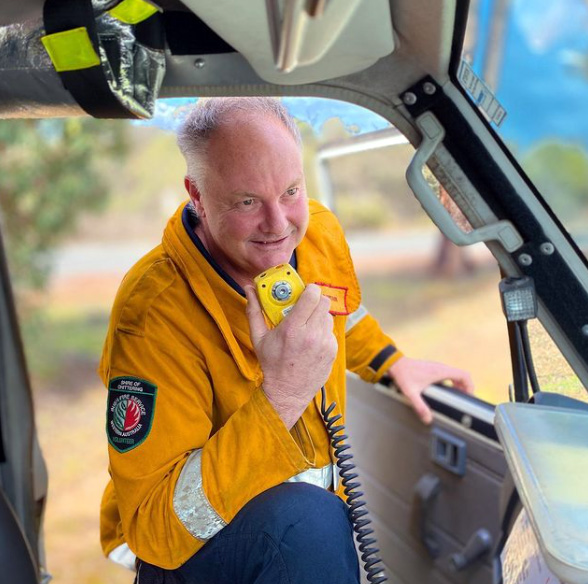 Why is Western Australia's unique Local Government Volunteer Bush Fire Service so valuable?
Well, there's no shortage of answers to that loaded question, but one of the most important components of our amazing service is local wisdom.
The fact that WA's 560+ Volunteer Bush Fire Brigades are owned by their respective Local Government which is legally responsible for the volunteers and the invaluable service they deliver for the community, local knowledge about local risks and conditions are always on hand – and respected.
Here's a wonderful photo of Graham from the Lower Chittering Volunteer Bush Fire Brigade – just one of WA's amazing 20,000+ members of our Volunteer Bush Fire Service doing what so many of them do week in, week out all year round… No, not posing for a photo 🙂 but taking care of "business" as an unpaid professional.
Check out the Lower Chittering Volunteer Bush Fire Brigade Facebook page and click the Like button to show them you care: https://www.facebook.com/lowerchitteringvolunteerbushfirebrigade/