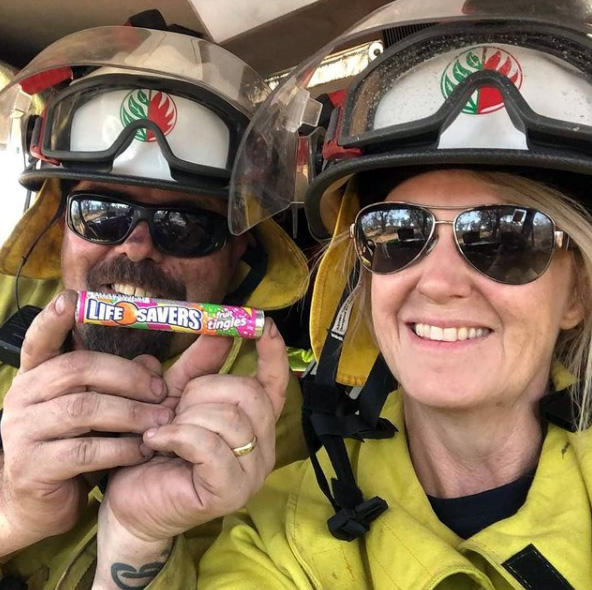 Today we're celebrating all of the Western Australians who make our state so great!
Special shout out to the 20,000+ women and men "lifesavers" who make up WA's truly unique and invaluable Local Government Volunteer Bush Fire Service.
This photo demonstrates some of the other wonderful aspects of our great service – friendship, professional support and occasionally even a treat or two (although we are certain the lollies were not supplied!).
Happy WA Day to everyone, and thank you to our amazing members – we really do appreciate everything you do for our community, 24/7, rain, hail or shine! 
Thanks to the Stoneville Volunteer Bush Fire Brigade for sharing this fantastic photo – click the link and Like their Facebook page.