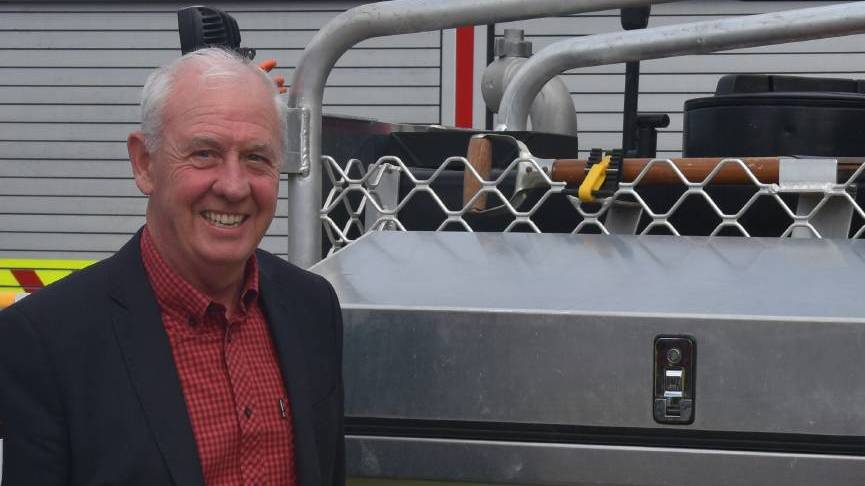 A renewed call has been made for more firefighters in Western Australia.
The United Professional Firefighters Union is urgently calling upon the WA Government to increase firefighter numbers as part of its Heroes Support Heroes campaign.
The campaign is asking for 200 additional firefighters throughout the state.
United Professional Firefighter Union Secretary Tim Kucera said that if WA did not scale up our response to the ever-growing threat of bushfires, it would not be a matter of if we are faced with a tragic situation, but when.
"In addition to fighting fires in Western Australia, many Western Australian firefighters were deployed to areas in New South Wales and Queensland to help contain the blazes," Mr Kucera said.
He said Queensland, Victoria and the Australian Capital Territory Governments had all increased the number of career firefighters by close to 20 per cent since 2012.
However, the number of career firefighters in WA has increased by less than 1 per cent in that same time, according to Mr Kucera.
Emergency Services Minister Fran Logan said the case to increase the amount of firefighters was guided by operational expertise from Department of Fire and Emergency Services.
"That includes assessing resource-to-risk requirements and the future needs of regional areas," Mr Logan said.
"However the bushfire season is already here and it takes about 20 weeks to train a career firefighter. The union knows this so to call for an immediate 200 firefighters to suddenly be put in place now ignores that reality."
Mr Kucera argued that regional centres such as Bunbury, Albany, Geraldton and Kalgoorlie were under resourced with a crew profile of one station officer to three firefighters.
"For the safety of volunteer firefighters, career firefighters and the communities they serve, these numbers must be lifted to a safe crewing level of one and five," he said.
Minister Logan said career officers were highly skilled but in the vast majority of cases it was the highly skilled volunteers who responded to a bushfire in a regional area.
"So to link additional career firefighters to a supposedly better and instantaneous bushfire response is not correct," he said.
"What the McGowan Government has done since being elected is to significantly increase our State's mitigation efforts and to provide tens of millions of dollars of support for local governments to identify and treat their bushfire risks.
"We have also listened to bushfire volunteers about their ideas for new firefighting appliances and worked with them to put in a place a new $125 million investment in better and customised firefighting vehicles and appliances.
"We are also just weeks away from opening the new headquarters for the Bushfire Centre of Excellence that will bring the best in bushfire management and research together from around the state, nation and world.
"The centre of excellence has already been in operation since it was formed in April 2018 and has provided improved training for career and volunteer firefighters in bushfire management."
For more information about the Heroes Support Heroes campaign go to www.heroessupportheroes.com.au
---
https://www.busseltonmail.com.au/story/7062481/union-calls-for-more-firefighters/?cs=1435